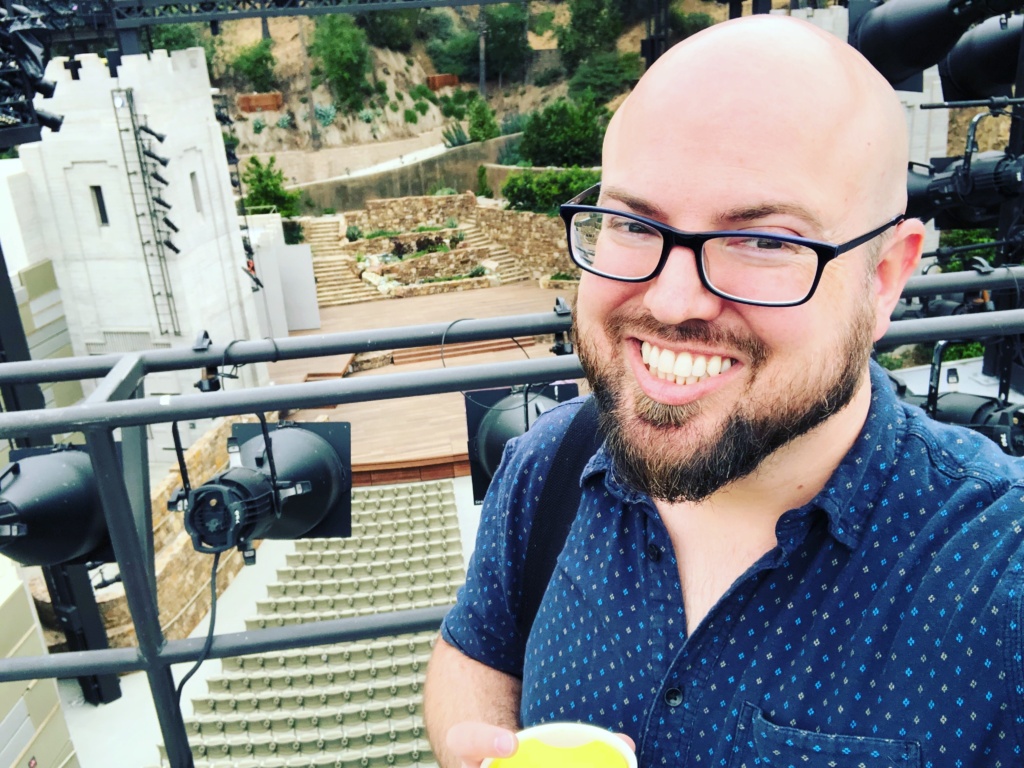 Danny Crisp is a freelance stage manager based in Los Angeles.  Production highlights include: Adaptation (Tempo Dance Festival in Auckland, New Zealand) with LA Contemporary Dance Co; moon& (Ford Amphitheatre), choreographed by Stephanie Zaletel for szalt dance co.; The Collective Memory Project (Ford Amphitheatre), directed/choreographed by Arianne MacBean for The Big Show Co; lost tribes (touring Southern California production, produced by theatre dybbuk); The Red Dress (Odyssey Theatre) executive-produced by Oscar-winner Jonathan Sanger; The Last Vig (Zephyr Theatre) starring Oscar-nominee Burt Young; The Color Purple (Celebration Theatre) starring American Idol Season 3 finalist La Toya London; and the US premiere of Mark Ravenhill's multimedia physical theatre masterpiece Pool (No Water).
Danny trained at California State University, Fullerton and began his professional career focusing on the "in-yer-face" style of theatre emerging from Great Britain in the 1990s.  He worked on productions from notable playwrights Mark Ravenhill, Philip Ridley, Dennis Kelly, David Greig, and Phyllis Nagy – many of those regional or US premieres – primarily with Rude Guerrilla Theater Company and Monkey Wrench Collective, both of which he was an active company member in.
Danny has extensive experience stage managing for dance as well.  He has collaborated frequently with LA Contemporary Dance Co, LA Dance Resource Center, Emmy-nominated choreographer/director Doriana Sanchez, and "So You Think You Can Dance" Season 2 finalist Donyelle Jones.  Danny was the Dance Production Coordinator at AMDA College and Conservatory of the Performing Arts for 4 seasons and continues his relationship there as stage manager, guest speaker, and student mentor.
On the rare event he is not in the theatre, Danny enjoys buying used books, making dad jokes, and spoiling his three rescue dogs.  Danny is a proud member of Actor's Equity Association.